Chengdu Biopurify Phytochemicals Ltd.
Country:

China (Mainland)
Business Type: Lab/Research institutions

Ms.Cindy He
Tel: +86-28-82633397
Fax: +86-28-82633165
City: Chengdu
Street: 2F,No.11 Building,No.388 Rongtaidadao CNSTP,Wenjiang Zone,Chengdu,Sichuan, China
MaxCard: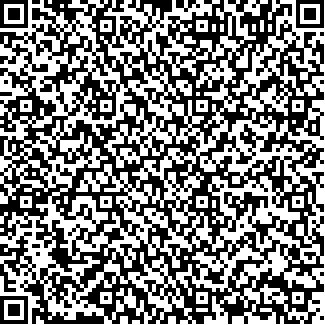 Keywords
32619-42-4
Oleuropein
Oleuropein cas#32619-42-4
Quick Details
ProName: Oleuropein
CasNo: 32619-42-4
Molecular Formula: C25H34O13
Appearance: POWDER
Application: Intermediate For Reference Stan...
DeliveryTime: prompt delivery
PackAge: Brown vial or HDPE Plastic Bottle
ProductionCapacity: Metric Ton/Day
Purity: 98%
Storage: 2~8℃
Transportation: ship by carrier /FedEx/TNT/DHL
LimitNum: 1 Milligram
Plant of Origin: : Bitter principle of olives, Olea eur...
Testing Method: HPLC-DAD
Product Ecification: 98%by HPLC
Voluntary Standards: Conforms
Superiority
Can be supplied from milligrams to grams, up to kilograms.
Inquire for bulk scale.
Biopurify supply high quality Oleuropein with competitive price and good services.
Details
Synonym name:
Catalogue No.: BP1028
Cas No.: 32619-42-4
Formula: C25H32O13
Mol Weight: 540.518
Botanical Source: Bitter principle of olives, Olea europaea; isol. also from Fraxinus japonicus and Syringa velutina

Purity: 95%~99%
Analysis Method: HPLC-DAD or/and HPLC-ELSD
Identification Method: Mass, NMR
Packing: Brown vial or HDPE plastic bottle
Can be supplied from milligrams to grams, up to kilograms.
Inquire for bulk scale.
Biopurify supply high quality Oleuropein with competitive price and good services.
Overview
Oleuropein is a chemical compound found in olive leaves. It is believed to have strong medicinal properties as an antibiotic, anti-fungal, anti-bacterial, and anti-viral substance. The compound is also thought to help increase the body's immune response. Common conditions that have been treated by the compound include colds and the flu.
Some people use oleuropein for medicinal purposes because it is believed that it only kills bad bacteria. It essentially works to find and destroy these bacteria. This is the opposite of synthetic antibiotics which kill both good and bad bacteria without making a distinction.
Oleuropein is also thought to have powerful antioxidant properties. It is believed to help promote overall good health by preventing free radicals in the body from causing cell damage. They do this by holding off excessive oxidization, which can cause the breakdown of materials in the body.
Once oleuropein is in the body, it first searches out infectious germs. Then it attacks them by dissolving their external lining. This disrupts the structure of the germ so that it not only no longer functions on its own, but also can't reproduce.
When used for health purposes, oleuropein is usually taken as an oral supplement. It is typically taken for several days, after which use is stopped for a few days. This is so the amounts taken are able to be absorbed by the body. It is also partly because the body can only use a limited amount of the compound at once.
Oleuropein has several pharmacological properties (Fig. 2), including antioxidant, anti-inflammatory, anti-atherogenic, anti-cancer, antimicrobial, and antiviral, and for these reasons, it is commercially available as food supplement in Mediterranean countries. In addition, oleuropein has been shown to be cardioprotective against acute adriamycin cardiotoxicity and has been shown to exhibit anti-ischemic and hypolipidemic activities.
Reference:

http://www.phytopurify.com/oleuropein-p-256.html