Chengdu Biopurify Phytochemicals Ltd.
Country:

China (Mainland)
Business Type: Lab/Research institutions

Ms.Cindy He
Tel: +86-28-82633397
Fax: +86-28-82633165
City: Chengdu
Street: 2F,No.11 Building,No.388 Rongtaidadao CNSTP,Wenjiang Zone,Chengdu,Sichuan, China
MaxCard: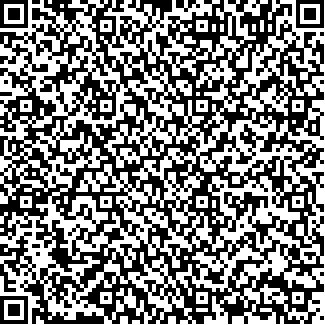 Keywords
3351-86-8
Fucoxanthin
Fucoxanthin
Quick Details
ProName: Fucoxanthin 3351-86-8
CasNo: 3351-86-8
Molecular Formula: C42H58O6
Appearance: POWDER
Application: Except supplying the Fucoxanthin for r...
DeliveryTime: prompt delivery
PackAge: Brown vial or HDPE Plastic Bottle
ProductionCapacity: Metric Ton/Day
Purity: 98%
Storage: :2~8℃, protected from light, keep pack...
Transportation: by carrier /FedEx/TNT/DHL
LimitNum: 1 Milligram
Plant of Origin: Algae
Testing Method: HPLC
Product Ecification: 98%by HPLC
Superiority
Natural products extracted from TCM.
High Purity, Competitive Price.
Most are Exclusive R&D Products.
For Reference Standard and R&D, Not for Human Use Directly.
Can be supplied from milligrams to grams, up to kilograms.
Biopurify supply high quality product with competitive price and good services.

Details
Synonym name: Fucoxanthol
Catalogue No.: BP0603
Cas No.: 3351-86-8
Formula: C42H58O6
Mol Weight: 658.92
Botanical Source: Algae

Purity: 10%, 90%, 95%, 98%
HPLC-DAD
Identification Method: Mass, NMR
Packing: Brown vial or HDPE plastic bottle
Can be supplied from milligrams to grams, up to kgs.
Inquire for bulk scale.
Except supplying the Fucoxanthin for reference standard and R&D, we also supply the Fucoxanthin for food, nutrition and cosmetics request.
Description:
Fucoxanthin is a brown seaweed pigment that is found in most brown seaweeds, as well as a few other marine sources. It is a xanthophyll, which is a molecule structurally similar to beta-carotene and vitamin A; yet fucoxanthin does not possess vitamin-like activity in the body.
Some metabolic and nutritional studies carried out on rats and mice at Hokkaido University indicate that fucoxanthin promotes fat burning within fat cells in white adipose tissue by increasing the expression of thermogenin.A subsequent double-blind placebo-controlled human study of females with liver disease using supplementation with seaweed extract containing fucoxanthin in combination with pomegranate seed oil showed in an average 4.9 kg (11 lb) weight loss in obese women over a 16-week period.
Another 16-week trial is currently underway that is investigating the effects of a combination supplement of brown seaweed extract (containing fucoxanthin) and pomegranate seed oil. This study is looking at the effects of this supplement on body composition, resting energy expenditure, blood pressure, and serum lipid levels and liver enzyme levels of obese men and women following a hypocaloric diet. A manuscript involving the complete results of this study is still pending.
Fucoxanthin is being looked into for its anti-inflammatory, antinociceptive, and anti-cancer effects. A study has shown that fucoxanthin has strong effects on oxidative stress, oxidative stress-related diseases, and cancers.
Research on how fucoxanthin may have preventive effects on cancer is also being done. Many studies show that it aids in anti-proliferation, cell cycle arrest, apoptosis induction, suppression of angiogenesis, and anti-drug potential. Without reducing its therapeutic efficacy, fucoxanthin could also reduce the toxicity that comes with the use of conventional medicine. More research in animal models of disease is needed to be done to obtain more conclusive evidence on the molecular basis of fucoxanthin action.
Fucoxanthin is isolated from a brown algae which has been reported to be a popular health food. The fucoxanthin in this algae induces apoptosis of various cancer cells. It also has anti-tumor activities in various cancer cells. This particular study has shown that fucoxanthin has an inhibitory effect on invasiveness of cancer cells through suppressing the expression of gelatinolytic enzyme MMP-9. This study also found that fucoxanthin suppressed the motility of melanoma cells.
Fucoxanthin, via its metabolites, seems to be stored in fat cells for a prolonged period of time and can induce fat loss while inhibiting fat cell differentiation and proliferation. Although only one human study has been published, it appears to be a promising non-stimulatory fat loss agent but requires time to work (5-16 weeks).
It also possesses other health benefits, such as correcting abnormalities in glucose metabolism in muscle tissue which can help diabetics and might reduce cholesterol levels and triglycerides by currently unverified mechanisms. Reductions in blood pressure and reductions in both liver fat stores and liver enzyme values have been noted with fucoxanthin supplementation in humans. Fucoxanthin, although usage as a supplement is preliminary, appears to be a very promising joint fat loss and health boosting agent.
Fucoxanthin does not appear to induce fat loss acutely, but may take up to 5-16 weeks of 5mg or more in order for fat burning effects to occur. This is probably due to saturating fat mass with fucoxanthin. It may be sufficient to consume dietary seaweed to reach optimal levels of fucoxanthin intake. Fucoxanthin appears to require dietary fat for its absorption from the gut, similar to Vitamin A.
How to take:
A daily dosage of 2.4-8mg fucoxanthin has shown benefit in some human studies over a prolonged period of time, and while within this range the benefits are dose-dependent higher doses have not been tested sufficiently.
If buying a seaweed standardized for fucoxanthin, look for the extract percentage and then backtrack. Buying an undaria pinnafitida supplement that is 1% fucoxanthin by weight would require 240-800mg of the supplement to get 2.4-8mg fucoxanthin.
References:
1,Maeda, H; Hosokawa, M; Sashima, T; Funayama, K; Miyashita, K (2005). "Fucoxanthin from edible seaweed, Undaria pinnatifida, shows antiobesity effect through UCP1 expression in white adipose tissues". Biochemical and Biophysical Research Communications. 332 (2): 392–7. doi:10.1016/j.bbrc.2005.05.002. PMID 15896707.
2,Abidov, M.; Ramazanov, Z.; Seifulla, R.; Grachev, S. (2010). "The effects of Xanthigen in the weight management of obese premenopausal women with non-alcoholic fatty liver disease and normal liver fat". Diabetes, Obesity and Metabolism. 12: 72. doi:10.1111/j.1463-1326.2009.01132.x.
3, {{Lee, Jin-Ching, Ming-Feng Hou, Hurng-Wern Huang, Fang-Rong Chang, Chi-Chen Yeh, Jen Yang Tang, and Hsueh-Wei Chang. "Marine Algal Natural Products with Anti-oxidative, Anti-inflammatory, and Anti-cancer Properties." Cancer Cell International 13 (2013): n. pag. Scopus. Web. 22 Apr. 2014.}}
4,{{Rengarajan, Thamaraiselvan, Peramaiyan Rajendran, Natarajan Nandakumar, Maruthaiveeran P.Balasubramanian, and Ikuo Nishigaki. "Cancer Preventive Efficacy of Marine Carotenoid Fucoxanthin: Cell Cycle Arrest and Apoptosis." Nutrients 5.12 (2013): 4978-989. Scopus. Web. 22 Apr. 2014.}}
5, {{Chung, Tae-Wook, Hee-Jung Choi, Ji-Yeon Lee, Han-Sol Jeong, Cheorl-Ho Kim, Myungsoo Joo, Jun-Yong Choi, Chang-Woo Han, So-Yeon Kim, Jae-Sue Choi, and Ki-Tae Ha. "Marine Algal Fucoxanthin Inhibits the Metastatic Potential of Cancer Cells." Biochemical and Biophysical Research Communications 439.4 (2013): 580-85. Scopus. Web. 22 Apr. 2014.}}